Daydream Destinations – A Virtual Vacation
Traveling during our current global crisis presents some challenges especially during vacation season. But, that doesn't mean you can't daydream and plan for the future! Why not take a virtual vacation right NOW? Seriously, no luggage to pack, no flights to book, no long car rides to endure –just sit back and feast your eyes on the beauty of some of our favorite destinations!
Kick Up Your Boots, Let's Get Weird in Austin, Texas
People affectionately coo the slogan "Keep Austin Weird," why? Because this city is full of zany, unique, and unusual things to do and see. Let's explore some of the weirdest (in the best way) attractions here!
Bats, Bats, Bats!
The Congress Bridge is home to millions of bats (the largest urban colony in the U.S.) and people flock to see them. How amazing are the sight and sounds of these little bats flying together?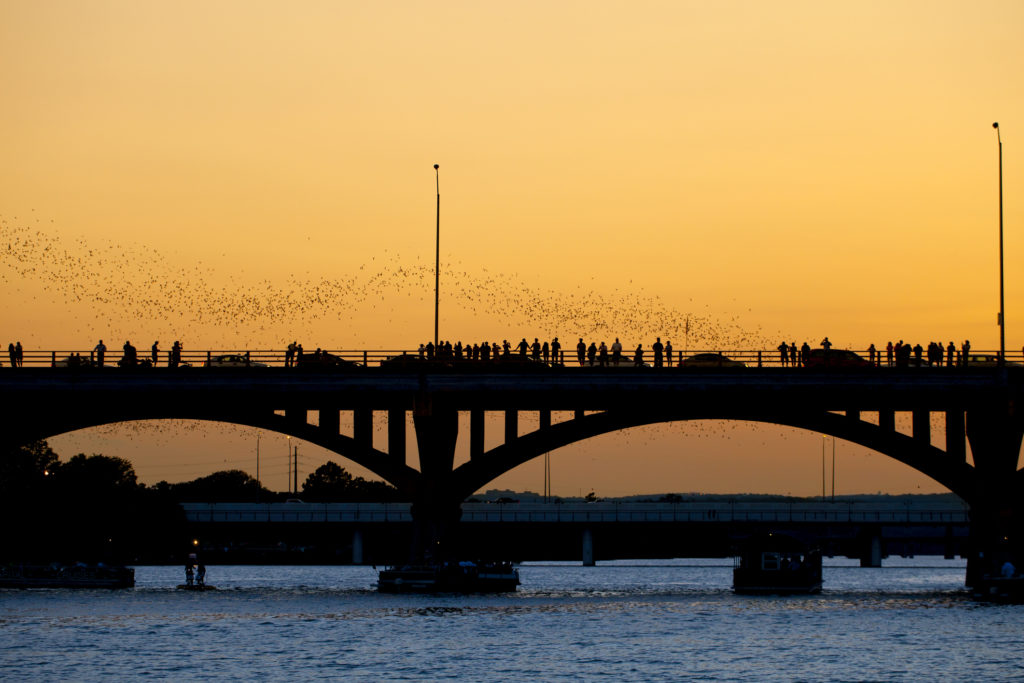 Man-Made And Natural
The Barton Springs Municipal Pool is a mesmerizing man-made outdoor pool that is filled entirely with natural spring water. It's located in Zilker Park and typically open year-round. You're floating along down the 900-feet long pool with an ice-cold drink in hand in the dead of summer –refreshing, isn't it?
UFOs or LEDs
The Mueller SunFlowers in Austin soak up the sun by day and at night use that stored energy to illuminate its LEDs and make for an incredible view(a green project to offset carbon emission). As the dusk settles into the night you look out at the illuminating flowers, they almost could be mistake for UFOs. What do you think?
If you're ready to start turning your daydream of Austin into a travel plan in the future, don't forget that InTown Suites has properties in Austin that are typically less expensive than staying one night in a standard downtown hotel!
Welcome to the Sunshine State
Who doesn't love the warm sunshine, sandy beaches, and the clear blue what in Florida? Take a virtual ride with us as we tour the beautiful sunshine state!
Splashing Around in Fort Lauderdale
The sky is blue, the water is warm, and the sun glistening off your skin as you cruise around on a jet ski in Fort Lauderdale. The water splashing up as you swerve through the waves is cooling you down –ah what a perfect afternoon ride!
Your Evening View of Jacksonville
After an amazing meal in downtown Jacksonville, you'll head over to the riverwalk to relax and take in the city. Just take a look –the way the Friendship Fountain is all lit up against the Jacksonville skyline will take your breath away.
Shop, Eat And Be Merry at the Tampa Riverwalk
You've set out for a day of exploring the shops, eateries, and downtown Tampa Riverwalk. As your walking along the river contemplating where to grab a bite for lunch, you look out into the river. Wow, the beauty of the riverwalk just catches you off guard.
We have extended stay hotels in Fort Lauderdale, Jacksonville, and Tampa; all with apartment-style rooms to enjoy a week-long vacation. Ready to make your Florida dreams a reality?